ELEVATED HEARING CENTER'S AUDIOLOGISTS
Meet Mount Vernon's hearing specialists. We're committed to helping you hear clearly again.
Call or text us today at 740-200-8915.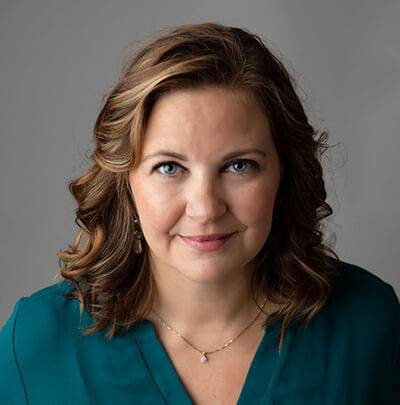 Robin M. Graham, Au.D.
Doctor of Audiology
Dr. Robin Graham has been practicing in the field of Audiology since 2004 when she graduated from The Ohio State University with her Master's in Audiology. Growing up she experienced first hand the struggles her mother, Grandfather and countless other family members had with hearing loss on a daily basis just to survive at work, church and even in their home environments. It quickly became clear that hearing loss, treated or untreated, caused extra stress, fatigue, annoyance, forgetfulness, misunderstandings, arguments, the list could go on, amongst co-workers, friends and family members. This experience coupled with Dr. Graham's passion for helping others lead her to pursue a career as an Audiologist and later opening up her own practice.
Over the years Dr. Graham has gained hearing care experience working in a multitude of practice settings including hospitals, Ear Nose Throat Offices as well as private practice settings making her a well rounded Audiologist and uniquely equipped to handle even the most difficult case. For at least the last decade she has focused her efforts on providing comprehensive audiologic evaluations, counseling, and treatment of hearing loss using the latest technologies in hearing instruments and assistive listening devices.
Dr. Graham knows and understands the importance of expanding her knowledge base when it comes to hearing, hearing loss, hearing aids, tinnitus, dizziness, etc. on an on going basis in order to ensure that she is able to provide superior patient care to every individual that walks through her doors no matter what their needs or wants might be. It is because of this that she is constantly looking for opportunities to learn and expand her knowledge by completing continuing education hours on a routine basis. This also lead Dr. Graham to complete her Doctor of Audiology degree at A.T. Still University in 2009 as well as earn her Board Certification through the American Board of Audiology in 2006.

Why wait? You don't have to live with hearing loss.
Why wait? You don't have to live with hearing loss.